The First Lady of Charters Towers was built in 1888, the Royal is now a privately owned and run Hotel offering a warm, friendly and relaxed atmosphere.
Situated in the heart of the township, the Royal is within a short walk to shops, restaurants, medical centre, visitors information centre and licensed venues.
Charters Towers is a one and a half hours drive west of Townsville.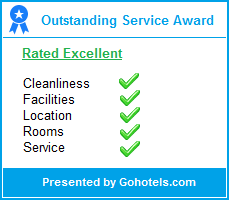 THEN
Although the current building was not constructed until 1888, the site is recognised as the first hotel in Charters Towers. Two miners set up their trading promises on this site shortly after Hugh Mosman's party reported their gold find in 1872. Originally known as the 'Reefers Arms Hotel', the name was changed by Richard Hargreaves in 1877 to the Royal Hotel. In 1888, a local architect and builder were commissioned to build the brick and wood premises that stand today. After construction was complete, it was considered one of the largest and best appointed hotels in the North.
NOW
Internal modifications have been made over the years to suit demands of the time and provide modern comforts for travellers and today, the Royal Private Hotel provides guests with a taste of yesteryear with heritage style accommodation and warm old-fashioned service.
Come and see for yourself!
EMAIL:   julie@royalprivate-hotel.com
Phone:   07 47878688
Hotel Policy Effective 1st April 2013.
Booking Policy.
Full payment for accommodation is required to confirm bookings.
Cancellation Policy.
Less than 7 days notice-No Refund.
More than 7 days Prior notice-50% Refund.
Please fill in the form below or call us to get in touch
Our Number: (07) 4787 8688